TPS National Photography Award
TPS congratulates Laura Bennett and Tarrah Krajnak, two exceptional and equally deserving artists, who have been named joint Award Recipients. Bennett and Krajnak will be awarded $1,000 each along with solo exhibitions at the Red Maple Gallery in Houston, Texas, during FotoFest 2018 and LHUCA [Louise Hopkins Underwood Center for the Arts] in Lubbock, Texas, during fall 2018. Nine artists were also selected as Finalists for this special award.

Joint Award Recipients
Laura Bennett & Tarrah Krajnak
Award Finalists
Luc Busquin
Jo Ann Chaus
Sandi Daniel
Jennifer Garza-Cuen
Jennifer Little
Charles Rozier
Keith Taylor
Claire A. Warden
Emily Wiethorn
Statement from the Jurors
"The act of photographing has become intimately tied to our lives. It has the potential to alter our understanding of the world and even amend our memories of the past. Laura Bennett and Tarrah Krajnak are two artists whose work is intensely personal while also exploring a broader set of issues surrounding the social function of photographs, past and present. Although the two artists' works represent distinct working methods, both blend conceptual sophistication, personal vision, and mastery of the medium. And while both bodies of work are aesthetically and conceptually unique, the artists share striking affinities. Both Bennett and Krajnak investigate their family roles in their work, Krajnak as an adopted daughter, Bennett as a mother of nine. Each artist submitted work that exclusively depicts female subjects. Both turn to the photographic objects of the past to weave history into contemporary narratives. Each addresses subjects' individuality while situating them within larger systems: socio-political in the case of Krajnak's work, scientific and art-historical for Bennett. And each offer a view into the human psyche that often reveals something of ourselves and of our lives."

— Andrew Kensett and Martina Lopez
. . . . . . . . . . . . . . . . . . . . . . . . . . . . . . . . . . . . . . . . . . . . . . . . . . . . . . . . . . . . . . . . . . . .

Texas Photographic Society is delighted to announce a new award program for artists residing in the United States who have a consistent body of photographic work. The recipient will be awarded a $2,000 cash prize; a solo exhibition at Red Maple Gallery, a new Participating Space in the Museum District during FotoFest 2018 in Houston, Texas; a solo exhibition at LHUCA in Lubbock, Texas; and international exposure in the photo community! This call is open to all subject matter, aesthetic approaches, and photographic processes. Two-dimensional work is preferred, and submissions from artists of all levels are encouraged. This call is now closed for entry.
Deadline EXTENDED
Entries due June 26, 2017 (midnight MST)
All applicants will be notified no later than August 15, 2017
Awards & Recognition
• $2,000 cash prize
• Solo exhibition at Red Maple Gallery for FotoFest 2018 in Houston, TX
• Solo exhibition at LHUCA (Louise Hopkins Underwood Center for the Arts) in Lubbock, TX
• The exhibition will be available to travel to other venues in Texas and beyond
• One page in the FotoFest 2018 Participating Spaces exhibition catalog
• Printed exhibition postcards for the FotoFest 2018 Meeting Place reviewers' bags
• International visibility via the FotoFest 2018 catalog, website, and promotional materials
• Jurors may select up to 10 "Finalists," providing additional recognition to entrants
Interior view of Red Maple Gallery, Houston, TX



Entry Fee

TPS Members pay $35 for up to 10 images
Non-Members pay $45 for up to 10 images
The entry fee can be paid online or by check
Eligibility

The TPS National Photography Award is open to artists of all levels residing in the United States who are developing or have completed a consistent body of photographic work. All photographic-based art is welcome, including digital, silver and alternative processes. You do not need to be a member of the Texas Photographic Society to enter this competition. However, current TPS members will receive a discounted entry fee. Current members of the TPS Board of Directors are NOT eligible for entry.
About the Jurors
Martina Lopez, Professor of Photography, University of Notre Dame, Notre Dame, Indiana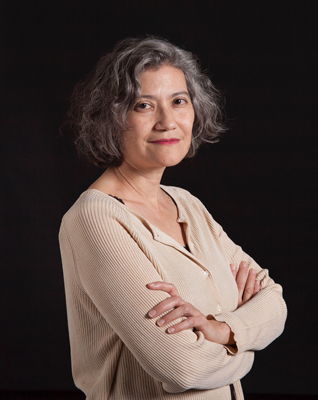 Martina Lopez has been working with the 19th-century portrait, landscape, and digital media since 1985. Her interest in the electronic environment lies in the believability of the photograph and malleability of the digital medium. She received a BFA from the University of Washington in Seattle and a MFA from The School of the Art Institute of Chicago. Lopez's artwork has been featured in such publications as Naomi Rosenblum's A World History of Photography and Mary Warner Marien's book 100 Ideas That Changed Photography, which discusses the most influential ideas in photography's history from the daguerreotype to current technologies. Lopez's work is also included in The Digital Eye: Photographic Art in the Electronic Age by Sylvia Wolf, Director of the Henry Art Gallery and former curator of photography at the Whitney Museum and the Art Institute of Chicago.
Lopez has received several grants including a National Endowment for the Arts Visual Arts Photography Fellowship. Her artwork has been exhibited widely and is in many private and public collections such as the Art Institute of Chicago; The Smithsonian American Art Museum in Washington, D.C.; and the Center for Creative Photography in Tucson, Arizona. Lopez has been teaching at the University of Notre Dame since 1993. Her artwork is represented by Schneider Gallery, Chicago.
Andrew Kensett, Assistant Curator, Center for Creative Photography, Tucson, Arizona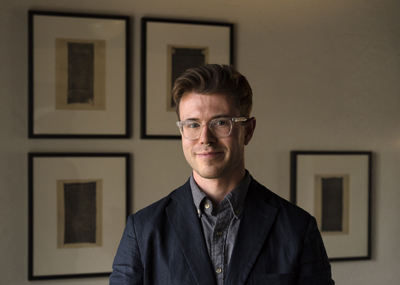 Andrew Kensett is responsible for organizing exhibitions for the John and Doris Norton Gallery for the Center for Creative Photography at Phoenix Art Museum. After graduating with a BFA in Printmaking from the Rhode Island School of Design, Kensett joined the staffs of both the Center for Creative Photography and Phoenix Art Museum in 2015. He co-organized the exhibition Astronomical: Photographs of Our Solar System and Beyond, along with Joshua Chuang, then the Center's chief curator, and Stephen Strom, Arizona-based photographer and astronomer. The exhibition included photographs from across the UA campus and around the globe, tracing photography's pivotal role in space exploration from the medium's inception to the present. In April 2017, Kensett opened Longer Ways to Go: Photographs of the American Road in the Norton Gallery at Phoenix Art Museum. Longer Ways to Go presents a selection of photographs made on Historic Route 66 by Japanese photographer Kōzō Miyoshi alongside photographs from the Center's collection made of and on the road. Kensett's writing has appeared on Lensculture and is forthcoming in Don't Take Pictures. Kensett will be reviewing at the Eye to Eye Portfolio Reviews at this year's Medium Festival of Photography.
Prepare Your Files
1. Files must be no smaller than 1920 pixels in the longest dimension and saved at 72ppi in JPEG format. The maximum file size is 5 MB.
2. You may provide an optional brief biography and/or artist statement.
Submit Your Entry via CaFÉ™
Please select the "Enter Here" button above. You will be redirected to CallForEntry.org, where you may make your payment and upload your files.
Selection of Specific Work, Sales & Insurance Coverage
TPS and the exhibition venues will negotiate these details with the recipient.

Reproduction
TPS and the venues retain the right to display and reproduce work accepted for this exhibition for publicity and promotional purposes only. The photographer retains copyright to his/her own individual images. Also, TPS will work with the artist to prepare materials for the FotoFest 2018 Participating Spaces exhibition catalog.
Shipping & Presentation Guidelines
TPS will pay for round-trip shipping within the United States using a common carrier. It is recommended that selected artwork be shipped ready-to-hang using wire. If applicable, please use white mats and frames that are gallery quality and complement your work. Color mats are not acceptable. NO glass please; plexiglass only. If work is not framed, it must be possible to install the work using a Walker Display hanging system.
Questions?
If you have any questions or concerns after reading all the guidelines, please contact TPS Executive Director directly at amy@texasphoto.org.