TPS Corporate Sponsors
Our programming is made possible with the generous support of the following sponsors. Please consider our sponsors when making your purchases.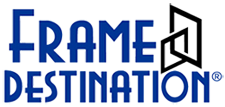 Frame Destination | Dallas, Texas
Sponsor for the Artist Lecture Series held in collaboration with Dallas Center for Photography. Also, TPS Members receive a lifetime discount on all purchases.


Red River Paper | Dallas, Texas
Sponsor for the TPS National Photography Award and contributor to the Artist Lecture Series and Member Print Share & Social.
Become a TPS Sponsor Today!
Our sponsors benefit from the exposure to both members and non-members who engage our website, social media, e-zine, newsletter and other outreach. We have an audience profile available to businesses and organizations looking to maximize their marketing reach while also generating a meaningful relationship with the dynamic TPS.
We are experiencing an exciting time of growth and are actively seeking new sponsorships. Please contact us if you would like to connect with our membership and support the future of TPS!