Dianne Yudelson
Member Spotlight - June 2017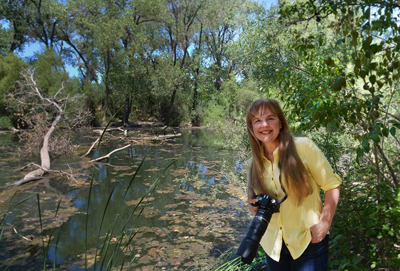 Where did you grow up, and where do you live now?
I grew up in the small mission town of San Juan Capistrano, California. Because I was always drawing and painting, as 1 of 4 siblings, my parents lovingly referred to me as "the talented child." In high school, I expanded my interests to include performing arts, and my theater experience culminated in Hawai'i where I spent 4 years appearing in musical comedies in Honolulu. After a bout of Island Fever, I ended up in the San Francisco Bay Area, which I still call home.
Why did you join TPS, and how long have you been involved?
In 2012 a fellow photographer told me about the Texas Photographic Society's international call for entry, and my image End of an Era (below) was chosen for the exhibition.

The show traveled for the year around the state and in response to TPS' support of my work, I in turn, became a supporting member. To be awarded First Place in the Members' Only Show in 2013 for my image Great Blue Heron (below) was thrilling, as was receiving First Place for this show again in 2014 with the photograph Under the Surface 9.


I was honored and excited to continue supporting TPS by becoming a 2015 Print Program artist (showcasing the image below, Under the Surface 13). The term "society" suits the organization in that membership actually constitutes a beneficial relationship between the artist and TPS. Amy Holmes George is taking TPS in exciting new directions, and I plan to continue my involvement in as many ways possible.

Why did you become a photographer, and where do you find inspiration or motivation for your work?
Although I have always enjoyed photography, my passion in the field began when I discovered that, in addition to being a means of documentation, photography can be used as a fine art medium. Life inspires me, and I create from my personal experiences. As a girl I remember saying, "I wish I could sing like Barbara Streisand;" my mother pointed out that the world already has a Barbara Streisand. I decided then that to be original, you must remain true to yourself and your personal vision. I am motivated to create by the hope of evoking emotion that continues to resonate across time.
How would you describe your photography and/or working process?
My style is eclectic. By that I mean I embrace the challenge of exploring varied subjects and forms of artistic expression. Neither subject matter nor genre solely define my images; they are defined by my artistic esthetic. My working process could be defined as freeform—I allow the imagery to guide me to the final product. Originally I have a plan; however, I don't let that stifle my creativity while photographing or creating the final images. When inspiration lays a new path before me, I gladly take a detour.
Please tell us about your most recent photographic work.
My most recent photographic work Lost is based on my personal experience with pregnancy loss. With each loss of my 11 babies, I kept mementos. They are all kept pristinely stored in a white box in my closet, as are the memories of their short lives kept pristinely stored in my heart. Meaningful art occurs when you share from the depths of your soul. So I shared. What I hope evolves from the creation of my Lost images is a broadening in the conversation and understanding of miscarriage, both physically and emotionally.

Lost: Jane

Lost: Mary and Vivian
Lost: Charlie
Ashton Thornhill
Member Spotlight - March 2017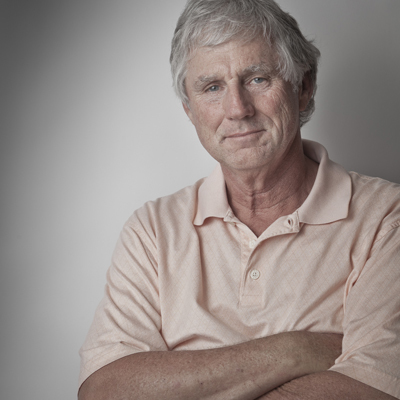 Where did you grow up, and where do you live now?
I was born in Shreveport, Louisiana, but moved at age 9 to Austin, Texas, then to Johnson City, Texas, and once more to Washington DC. No, I was not a military brat, but a political one. My twin brother and I moved with my mother when she got a job with then Senator Lyndon Johnson. At age 15 (almost grown up), I moved back to Texas to attend high school in Dallas. For the past 45 years I have lived on the Llano Estacado of Texas, in Lubbock—just east of Levelland and Shallowater, and a little north of Brownfield.
Why did you join TPS, and how long have you been involved?
Julie Newton, a then Ph.D. graduate student at UT-Austin told me that she and Rick Williams were organizing a local photography group in Austin but wanted to involve other places in Texas as well. The date was around 1982 or '83, before TPS was officially founded. This was before the internet and it was a way for me to meet, see and try to understand other people's photography. This was/is very important to me. To me, this is the most important function of TPS—sharing our vision, thoughts and ideas.
Why did you become a photographer, and where do you find inspiration or motivation for your work?
I was a Junior at Texas Tech University, majoring in Finance-Banking, and had an elective class to take. I enrolled in a basic photography class and fell in love with the whole process. I loved the shooting and the darkroom. I still miss the smell of stop and fix, but don't miss the running water. Also, the banking crisis of 2007-08 would probably have happened a lot sooner if I had gone into that field. I was not a good undergraduate student, but I did finish that degree. I ultimately switched to photojournalism for graduate school. So, I guess you could say I became a photographer because my balance sheets never seem to balance. Many peoples' work influenced me early on: Edward Weston, Paul Capanigro, Eugene Smith, Gene Richards, Sebastiao Salgado, Annie Leibovitz and Keith Carter.

How would you describe your photography and/or working process?
My process has been to find subjects and photograph them with my response, my thought and my eye. Lately I have noticed how fleeting vision can be, and how easy it is to dismiss it. By this I mean I'm still learning to trust what I see. A lot of my favorite images were made on my way to make other images. It is when I stop and photograph what catches my attention that I make successful photographs. It is about trusting that brief moment you see something that peaks your interest and not disregard it because you are on some other mission. It is listening to and acting on your inner voice that makes the difference.



I feel like I am still evolving, at least I hope so. I enjoy a lot of photographs that are preconceived and constructed, but that is not how I work. I respond to the movement, light and point of view and what the subject represents, literally and metaphorically.



Please tell us about your most recent photographic work.
Recently I have been working on photographing rural west Texas at night. To me the work portrays the vastness of this region and the loneliness of the landscape, but it is also about the beauty of the region. I have an exhibition of this work, Texas Noir, at The Grace Museum in Abilene, Texas, from March 30 through August 12, 2017.



Most recently I am exploring the flora of the Llano Estacado. I am at the very beginning of this work. So it is drive time in the Prius with the windows rolled down and listening for the flora to yell: "Stop—photograph me!".