Members' Exhibitions & Events
Searching for an interesting photography show in your area? Read our up-to-date listing of exhibitions and photo-related events across the country.


Please visit Our Programming webpage to learn more about upcoming TPS sponsored exhibitions and events.
Work by Philip Goodman [Dallas, TX] has been selected for the League of Innovation Student Art Competition at the Cliff Gallery at Mountain View College in Dallas, TX, on display from January 22 through February 16, 2018.
Two of Julie Mize's [Brownwood, TX] photographs were selected by juror Randy Ziegler for the 2018 Photography Show of The Granbury Camera Club (with Lake Granbury Art Association). The exhibit is on display at the Shanley House in Granbury, TX, through February 24, 2018.
Emmitt Booher [Mesilla, NM] will present recent work at Storm Sermay Photography Studio in Las Cruces, NM, on February 24 from 10:00am-4:00pm and February 25 from 12-4:00pm.
FotoFest 2018 Biennial International Meeting Place, Portfolio Review for Artists, is open for registration through February 28, 2018. Reviews take place at the Whitehall Houston Hotel March 10-23, 2018, in Houston, TX.
Molly McCall [Carmel Valley, CA] will have work included in Memory, a group exhibition, at the Midwest Center for Photography in Wichita, KS, from February 23 through March 16, 2018. Her image Chance has been selected for both Lens 2018 at Perspective Fine Art Gallery in Evanston, IL, hanging March 1 through April 1, 2018, as well as Myths, Legends, and Dreams at PhotoPlace Gallery in Middlebury, VT, on display from March 7-31, 2018. Additionally, Molly is featured in the Current Talk section of Gentry Magazine, January 2018 issue.
Supercut (below), from Sharon O'Callaghan Shero's [Dallas, TX] series Dark Matters, has been selected for the Visual Arts Society of Texas' 12th Annual 125-Mile Visual Arts Exhibition at Patterson-Appleton Arts Center in Denton, TX, from January 13 through February 24, 2018. Sharon also will have a solo exhibition of photography, photomontage and mixed media at the Addison Conference Center in Addison, TX, opening January 19, 2018. Her piece Go Ask Alice, When She's Ten Feet Tall will appear in the 24th Annual El Corazon Exhibition, February 3 through March 17, 2018.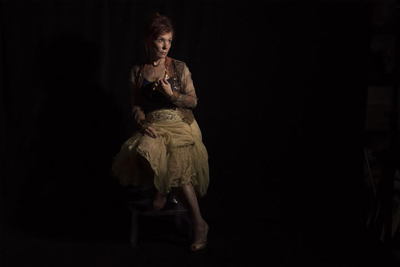 An image of Maasai junior warriors by Jill Jordan [Dallas, TX] was accepted for the Family online exhibition at Passporte Salon. Her image Hear our Voice was chosen for the State of America exhibit at PhotoPlace Gallery in Middlebury, VT, which will be on display January 3-27, 2018. Also, 2 images were chosen by Sam Abell for the Decisive Moment show at PhotoPlace Gallery, hanging January 31 through February 24, 2018.
Kerr Arts and Cultural Center in Kerrville, TX, hosts Dulce Bytes: An Exhibit of Digital Art, featuring work by Thomas Athey [Austin, TX], February 1-25, 2018; a reception with artist talks took place February 3.
Wendi Schneider [Denver, CO] will have her first solo exhibit of 24 gilded vellum prints from the States of Grace series (image below) at Galeria Photo/Graphica in San Miguel de Allende, Mexico, opening January 13, 2018. A second solo show of selections from States of Grace will be held at The Griffin Museum of Photography, March 6 through April 10, 2018, in Winchester, MA, with a reception March 8, 2018.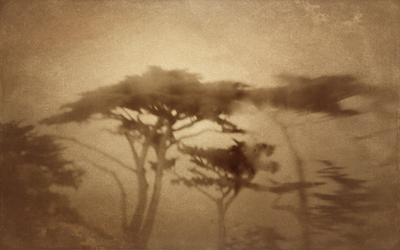 Bob Schwartz [Houston, TX] will exhibit a solo show, The Mexican Rodeo, at the Cloisters Gallery in Houston, TX, from February 26 through March 30, 2018, with an artist's reception on March 9 from 6-8:00pm. Two images from his exhibit have been selected to hang in the Brown Gallery at Rice University.

Malcolm Easton [Berkeley, CA] will have 9 prints in the UNCANNY exhibition at Walker Fine Art, Denver CO, from January 20 through March 10, 2018.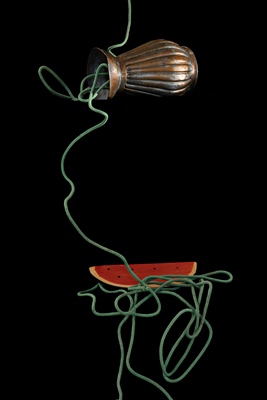 Fran Forman [Watertown, MA] has 3 upcoming solo exhibitions: one opening March 17, 2018, at Galeria Photo/Graphic in San Miguel de Allende, Mexico; a second opening June 3, 2018, at The Pucker Gallery in Boston, MA; and a third opening September 2018 at the Korn Gallery in Cape Cod, MA.
Jeanine Michna-Bales [Dallas, TX] will participate in a Photography Books Panel Discussion at The Cedars Union in Dallas, TX, on March 20, 2018, from 6-8:00pm.
The North Austin Photographic Society's 2017 1st place Critic's Choice award went to Russ Morris [Round Rock, TX] for his portrait, Gary, selected by Randy Kerr. Russ' print will be included in a show of 2017 competition winners from January 29 through March 25, 2018, at Precision Camera & Video in Austin, TX.
Chasing The Unexpected-Explorations In Collage, an exhibit by Cecelia Feld [Dallas, TX], will hang at the Greenville Center for Creative Arts in Greenville, SC, from February 2 through March 28, 2018.
Photographic work by KC Hulsman [Hurst, TX] titled, Wide Open Spaces, will be part of the 3rd Annual Conroe Art League National Invitational Show featuring 100 pieces from 95 artists selected by Juror Peter Andrew. The show hangs March 7–31, 2018, at the Gallery at the Madeley Building in Conroe, TX, with a reception and awards ceremony on March 24, 2018, from 5-8:00pm.
Steve Knight's [Baytown, TX] photo High Plains Homestead (below) was recently awarded an Honorable Mention by juror Tim Anderson for The Gala Awards Urban & Rural Landscape contest. It will be on display during The World Through My Eyes exhibition April 10–April 28, 2018, at the Gallery Valid Foto in Barcelona, Spain.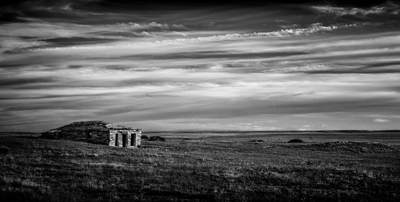 Chet Morrison [Dallas, TX] has been invited to display several of his photographs in an exhibition at the Hudson River Museum in Yonkers, NY. The show is titled The Neo-Victorians: Contemporary Artists Revive Gilded-Age Glamour, and it runs from February 10, 2018, through May 13, 2018.