Members' Exhibitions & Events
Searching for an interesting photography show in your area? Read our up-to-date listing of exhibitions and photo-related events across the country.


Please visit Our Programming webpage to learn more about upcoming TPS sponsored exhibitions and events.
Mark Collins [Dallas, TX] has 2 images Maximus (below) and Chinese Tallow featured in the Trees exhibit at the 1650 Gallery in Los Angeles, CA, which runs April 22 through May 5, 2017. His image Three was selected for Shadows: Darkness and Light at the Black Box Gallery in Portland, OR which hangs May 1-20, 2017.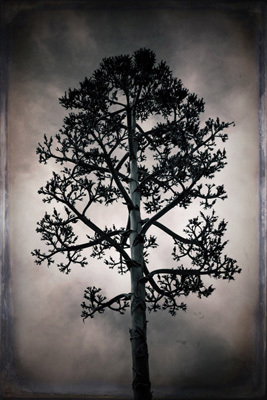 TPS is proud to sponsor the Association for Unmanned Vehicle Systems International (AUVSI) and its flagship event XPONENTIAL, the largest trade show for drones and robotics worldwide, taking place May 8–11, 2017, in Dallas, Texas. TPS members receive 20% off a full conference pass!

D. Clarke Evans [San Antonio, TX] will have 24 images from his personal project, Before They're Gone: Portraits & Stories of World War II Veterans, on display at the SRO Photo Gallery at Texas Tech University in Lubbock, TX. The exhibit will be on view March 29 through April 23, 2017. The image below is titled, Hershel W. Williams, CWO4 USMC, Ret. 1943–1945 & 1952–1969. Last living Medal of Honor awardee from the Marine Corps iconic Battle of Iwo Jima. Campaigns: Guam, Battle of Iwo Jima. Clarke's image, John Stewart, LCDR U S Navy, 1940–1946, was accepted into Intimate Portraits at PhotoPlace Gallery in Middlebury, VT. Joyce Tenneson was the juror for the exhibition, which will be on view May 10–June 3, 2017.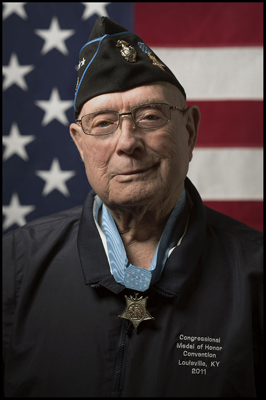 Cone of Shame (below) by Carol Lyon [Cedar Creek, TX] was accepted into Animalia at the Center for Fine Art Photography at Fort Collins, CO, from April 7 through May 13, 2017.

Collaborators Terri St.Arnauld & Frank Yezer [Austin, TX] are participating in the WEST Austin Studio Tour again this year, which takes place May 13-14 and 20-21.
Linda J. Hirsch [Wayland, MA] will exhibit Prayerpoem–Humankind's (below) in the 30th Annual Members' Juried Exhibition, which opened February 3, 2017, at the Newport Art Museum in Newport, RI, and will hang through May 21, 2017.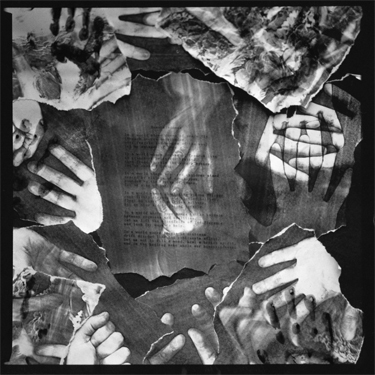 Cheryl Medow's [Santa Monica, CA] print Snowy Portrait (below) is included in the group exhibition Aviary at the Lafayette City Center Gallery in Boston, MA, which was curated by Paula Tognarelli from the Griffin Museum. The exhibition hangs March 15 through July 14, 2017.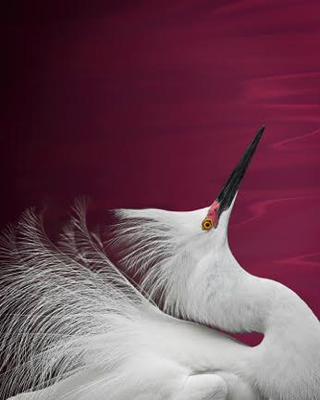 Flamingo by Wendi Schneider [Denver, CO] was curated into Aviary by Paula Tognarelli of The Griffin Museum of Photography and graces the cover of the catalog (below). This show hangs at The Griffin at Lafayette City Center Passageway in Boston, MA, from March 15 through July 14, 2017. Wendi's image Hidden Within was juried into She at A Smith Gallery in Johnson City, TX, which hangs May 5 through June 11, 2017. Also, Black & White will include her image Shadows & Spots at The Center for Fine Art Photography in Fort Collins, CO, from July 7 through August 19, 2017, with a reception on August 18, 2017.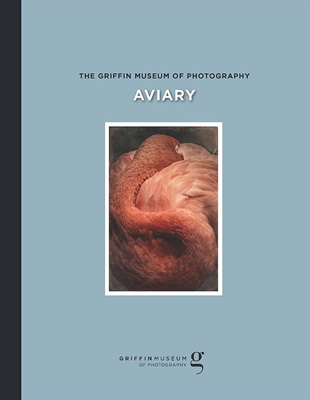 A traveling exhibition of Through Darkness to Light: Seeking Freedom on the Underground Railroad by Jeanine Michna-Bales [Dallas, TX] debuted at The Evanston History Center and The Evanston Art Center in Evanston, IL, January 28 through March 16, 2017. This project was released as a monograph by Princeton Architectural Press in February 2017, accompanied by artist talks and book signings. Through Darkness to Light also traveled to Photographs Do Not Bend Gallery in Dallas, TX, from February 18 through April 15, 2017, and Arnika Dawkins Gallery in Atlanta, GA, from February 3 through March 31, 2017. Her book, Through Darkness to Light: Photographs Along the Underground Railroad, was selected for the Virginia Festival of the Book in Charlottesville, VA, March 22–26, 2017. Jeanine presented various talks throughout the festival, and selected images from the series were on view at the Jefferson School African American Heritage Center.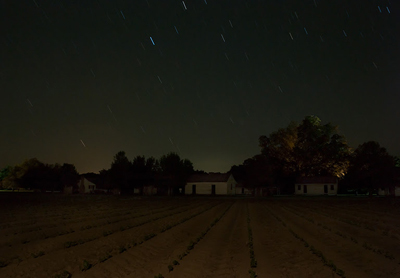 The 13th Annual People's Gallery Juried Exhibition opened at Austin City Hall in Austin, TX, on February 24, 2017, featuring work by Thomas Athey [Austin, TX] among nearly 100 artists. The show will remain on display throughout 2017.