Members' Exhibitions & Events
Searching for an interesting photography show in your area? Read our up-to-date listing of exhibitions and photo-related events across the country.


Please visit Our Programming webpage to learn more about upcoming TPS sponsored exhibitions and events.
Trees at A Smith Gallery in Johnson City, TX, will include Locust by Wendi Schneider [Denver, CO] through January 29, 2017. Locust will also appear in Southern Landscapes at Brickworks Gallery in Atlanta, GA, from March 1–31, 2017, with a reception on March 11. Wendi's image Lily Pads will be on exhibit in Monochrome at SE Center for Photography in Greenville, SC, during January 6–31, 2017. Additionally, Wendi was awarded Honorable Mentions for work in the 11th Annual Spider Awards and the 2016 Neutral Density Awards.

Jane Paradise's [Provincetown, MA] work was chosen for the exhibit Portraits 2017 at the Center for Fine Art Photography in Fort Collins, CO, from January 13 through February 25, 2017. Also, Jane will have a solo exhibit at Galatea Fine Art in Boston, MA, titled The Dune Shacks of Provincetown, Series 1 from March 1 through April 1, 2017.

Dallas Center for Photography and Don's Cameras in Dallas, TX, will co-host a Photo Swap Meet on April 1, 2017, from 10:00am-4:00pm. This is a great opportunity to buy, sell, trade and gawk!
The 13th Annual People's Gallery Juried Exhibition opened at Austin City Hall in Austin, TX, on February 24, 2017, featuring work by Thomas Athey [Austin, TX] among nearly 100 artists. The show will remain on display throughout 2017. Fragments & Fusion, a 2-person collage-themed exhibit featuring the work of Thomas and sculptor Laura Sturtz opened at the Old Bakery Art Gallery in Austin, TX, on March 3, 2017, and will remain on display through April 5, 2017.
Pamela Steege [Weatherford, TX] has 4 images featured in the Western Spirit Art Show at the Cheyenne Frontier Days Old West Museum in Cheyenne, WY, which hangs through April 2017. Blue Fringe (below) was given the Award of Excellence at the Western Art Exhibition, which was shown during February 2017 at the Doss Museum and Cultural Center in Weatherford, TX.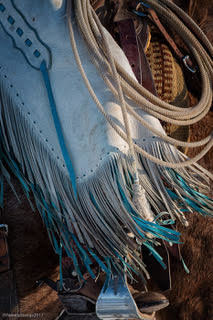 Two images by Ginger Sisco Cook [Paris, TX] were juried into the 45th International Art Show at the Brownsville Museum of Fine Art in Brownsville, TX. The exhibition runs from March 22 to April 5, 2017, with an opening reception March 22, 2017, at 6:00pm. The jurors for this show were Cesar Martinez, San Antonio, TX; Angel Cabrales, El Paso, TX; and Annie Moye, Atlanta, GA.

Jeffrey Glasser [South Miami, FL] will have an exhibition of 37 of his photographs at the Futernick Family Art Gallery in the Alper JCC in Miami, FL, from March 26 through April 5, 2017. Also, Jeffrey had an image selected and published in the 2017 SINGLE IMAGE issue of Black & White Magazine. This is the 4th time he had an image featured in a SINGLE IMAGE issue of the magazine.

Cheryl Medow's [Santa Monica, CA] print Snowy Portrait (below) is included in the group exhibition Aviary at the Lafayette City Center Gallery in Boston, MA, which was curated by Paula Tognarelli from the Griffin Museum. The exhibition hangs March 15 to July 14, 2017. Also, Cheryl will attend the 9th Annual Dallas Art Fair located at the Fashion Industry Gallery in Dallas, TX, on April 6-7, 2017, where several of her images will be on display at the PDNB Gallery booth.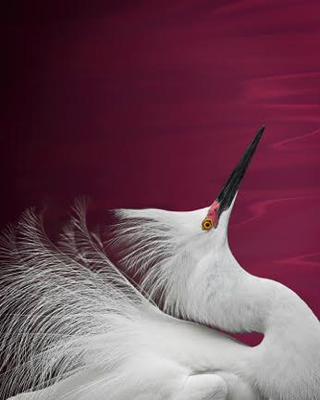 The Chautauqua Festival, an event that celebrates local art, authors and businesses as well as entertainment, will take place in Longview, TX, on April 8, 2017, from 10:30am-3:00pm. This is a great opportunity for East Texas photographers to get their work out there. Booth rental is only $20. Read more here.

KC Hulsman [Hurst, TX] will have work included in the forthcoming GAP at the Grand Gallery exhibition held April 3-28, 2017, at the Grapevine Convention & Visitor's Bureau in Grapevine, TX.
Photo Independent will hold its annual photographic art fair April 21–23, 2017, in Los Angeles, CA, providing artists with a venue to showcase their work in a professional art fair environment, the same way galleries do in art fairs such as Paris Photo and AIPAD. Photo Independent is now accepting submissions from photographers worldwide. To guarantee the highest criteria of excellence, participants are selected by a diverse jury of knowledgeable arts professionals who will review all submissions. Artists will be able to select from different packages starting at $975.
Jerra and Buddy Lee [Victoria, TX] will present their work from Cuba at the Nave Museum in Victoria, TX, in an exhibit beginning March 9, 2017, through April 23, 2017. The show, titled Impressions of Cuba, is a compilation of images captured in Cuba beginning in July 2012.
D. Clarke Evans [San Antonio, TX] will have 24 images from his personal project, Before They're Gone: Portraits & Stories of World War II Veterans, on display at the SRO Photo Gallery at Texas Tech University in Lubbock, TX. The exhibit will be on view March 29 through April 23, 2017. The image below is titled, Hershel W. Williams, CWO4 USMC, Ret. 1943–1945 & 1952–1969. Last living Medal of Honor awardee from the Marine Corps iconic Battle of Iwo Jima. Campaigns: Guam, Battle of Iwo Jima.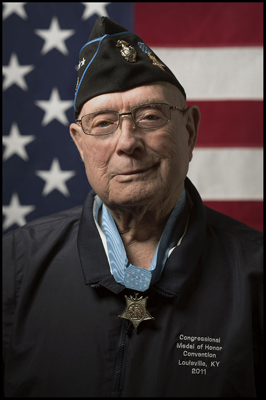 The Contemporary Jewish Museum in San Francisco, CA, will exhibit Loli Kantor's [Fort Worth, TX] work as part of a group show, From Generation to Generation: Inherited Memory and Contemporary Art, from November 25, 2016, through April 2, 2017. A panel discussion, moderated by Assistant Curator Pierre-François Galpin, took place December 1, 2016, as well as a Gallery Chat with Loli on December 2.
Cone of Shame (below) by Carol Lyon [Cedar Creek, TX] was accepted into Animalia at the Center for Fine Art Photography at Fort Collins, CO, from April 7 through May 13, 2017.

Collaborators Terri St.Arnauld & Frank Yezer [Austin, TX] are participating in the WEST Austin Studio Tour again this year, which takes place May 13-14 and 20-21.
Linda J. Hirsch [Wayland, MA] will exhibit Prayerpoem–Humankind's (below) in the 30th Annual Members' Juried Exhibition, which opened February 3, 2017, at the Newport Art Museum in Newport, RI, and will hang through May 21, 2017.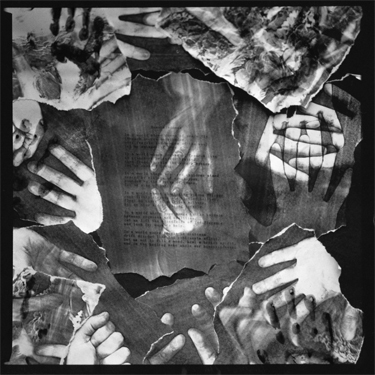 Currently, Two Projects: An Overview, the PhotoNOLA Portfolio Review Prize Exhibition by Jeanine Michna-Bales [Dallas, TX] is on display at the New Orleans Photo Alliance Gallery in New Orleans, LA, through February 26, 2017. It features selected images from Through Darkness to Light: Seeking Freedom on the Underground Railroad and The Barnett Shale: A Frack-tured Land. A traveling exhibition of Through Darkness to Light: Seeking Freedom on the Underground Railroad debuts at The Evanston History Center and The Evanston Art Center in Evanston, IL, on January 28, 2017, and will be on view through March 16, 2017. This project will be released as a monograph by Princeton Architectural Press in early February. Artist talks and book signings will take place February 23 at the Evanston Art Center and The Evanston History Center. Through Darkness to Light will also travel to Photographs Do Not Bend Gallery in Dallas, TX, from February 18 through April 15, 2017, with a reception and book signing on February 18, and Arnika Dawkins Gallery in Atlanta, GA, from February 3 through March 31, 2017. Her book, Through Darkness to Light: Photographs Along the Underground Railroad, has been selected for the Virginia Festival of the Book in Charlottesville, VA, March 22–26, 2017. Jeanine will present various talks throughout the festival, and selected images from the series will also be on view at the Jefferson School African American Heritage Center.