Blog Author David Gremp
I just turned 69 years old and have decided to create a website. And, I have to ask myself 2 questions: "What took me so long?" and "Why bother?"
The answer to the first question is relatively simple. I have had some web presence for several years via the gallery that was handling my work. I say "was" because they just closed in June and no longer have a website. Pffffft! But while they did, they featured work from 3 of my projects that I exhibited there over the past 6 years. It didn't cost me anything, required minimal effort on my part and it allowed me a place to direct people when they asked about my work. Neither the gallery nor its site brought me fortune or fame, but it did give me a sense of having at least some of my work out in the world for anyone to find or trip over, and it gave me a sense of . . . immortality. That is until it was taken down, and I became anonymous once again.
Which brings me to my second question: why bother to create my own website? Well, first of all, it was relatively easy for me since I have a friend who was able to pick up the pieces from the gallery's site and use those as a foundation from which to build a new one. So, it wasn't like I was starting from scratch. And, once I realized that the cost of securing a domain and posting a site amounted to about 2 Starbucks' drinks per month, I felt I owed at least that much to myself, and my photo legacy to give it a go.
As to the real answer to "Why bother?" Why not? The realities of today's photo world may not be kind to galleries, much less to photographers, hoping for that magical major book-publishing deal, the Internet does give a glimmer of hope for those who just want to share their work with a wider world, and maybe at least a sense (false or not) of immortality. I'm starting with a three-year contract and we'll go from there [www.davidgrempphotos.com].
Meanwhile, I spent the summer working on another, more important web project. For nearly 40 years I have been teaching photography part-time at Prairie State College in Chicago Heights, IL. They have always had a robust photo program and facility that has kept up with the technical changes in the medium; and, as of now, still maintain a wonderful teaching darkroom. Anyone who has ever visited or taken courses there has been quite impressed with what they see and experience. However, there is one little gem in the facility that has gone almost completely unnoticed by anyone, including most students, and that is their permanent photographic print collection.
The collection began shortly after the photo program was started in the late '70s, when a group of students purchased several prints from a show at the school's gallery. Shortly thereafter a local resident and photo print collector, Arnold Gilbert, donated nearly 200 prints from his own collection in order to provide students with a resource from which to study high-quality, hand-made, fine-art darkroom prints by such renowned photographers as Ansel Adams, Minor White, Clarence White, Edward and Brett Weston, Barbara Crane, Danny Lyon, Jerry Uelsmann, Joseph Jachna and others. Over the years the collection grew with purchases by students using money from fund-raising events and from donations from other Chicago-area photo collectors, including David Ruttenberg, David and Richard Logan and Jack Jaffe. Most recently an additional 30 prints were brought into the collection with a donation from the Museum Project, which includes works by more contemporary photographers such as Bonnie Schiffman, Sheila Pinkel, Kenda North and Todd Walker.
Today the collection includes over 400 prints, with several significant portfolios by individual photographers, including 37 prints from Danny Lyon's Conversations with the Dead, 10 prints by Barbara Morgan, 30 black-and-white landscapes by Michael Johnson, and 45 black-and-white prints by the little-known, but immensely talented, Mexican street photographer Manuel Carrillo.
All this time the collection has been secured in safekeeping, and yet remains unknown to all but a few individuals, myself included. And hopefully that is about to change. With resources from the college, I spent several months recently organizing the collection and documenting each print with the hopes of creating a webpage within the school's site to give this amazing and rare collection some much deserved visibility and recognition.
To me it wasn't a question of "Why bother?" It was the much more obvious question, "What took so #@*&$# long???"
Ansel Adams, Mirror Lake, (no date)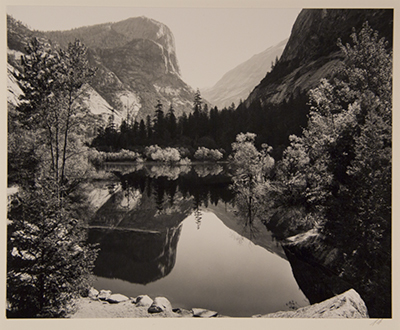 Danny Lyon, Untitled (strip search), 1968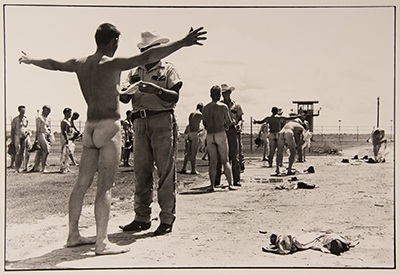 Barbara Morgan, Trees in Fog, 1941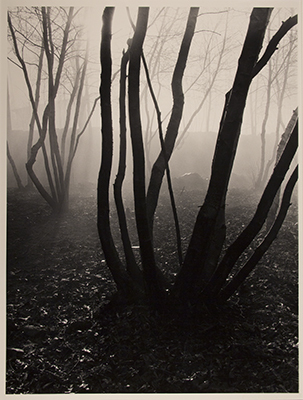 Kenda North, Flora Aquatics 12, 2015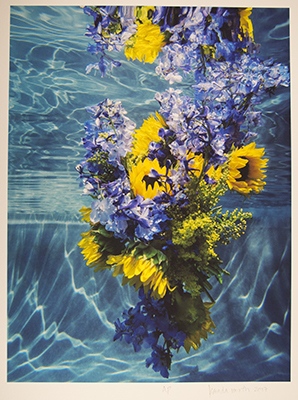 Aaron Siskind, Yuchitan, Mexico, 1955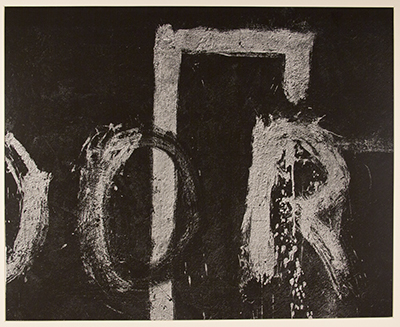 Jerry Uelsmann, Academic Pursuit, 1976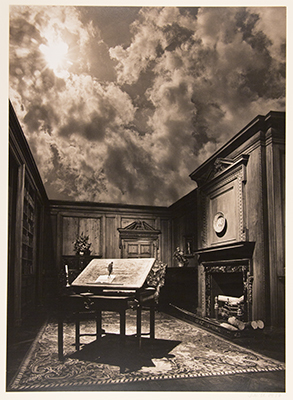 Edward Weston, Untitled Nude, 1936 (Printed by Cole Weston, circa 1995)